I love our grocery store. Feeling green-bean deprived S. went to the produce section to pick up a few extra for freezing. he came back with this: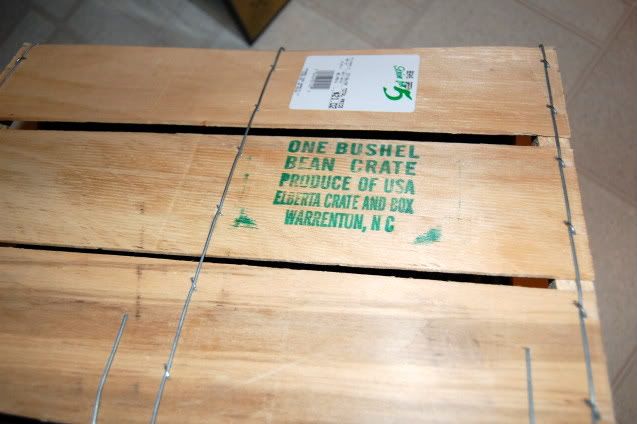 That sticker says the box contains 21lbs of green beans folk. Yikes.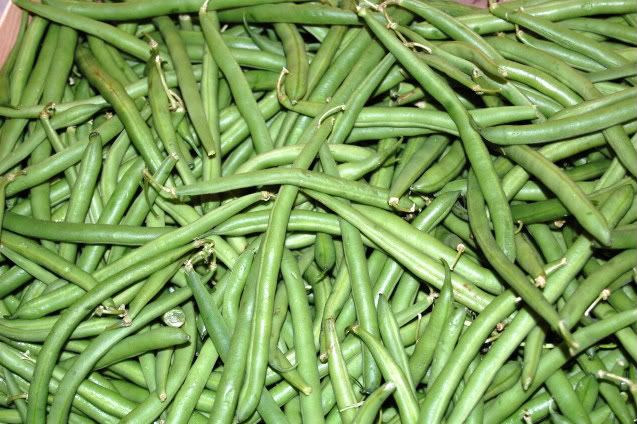 Well, I figured we could freeze some, and make dilly beans out of the rest. Turns out to make a dent in the box we're going to have to make a sextupled dilly beans recipe. Needless to say, I needed to run to the grocery store to pick up some more ingredients....so we separated out enough beans for that -- 12lbs) and froze the rest.
We washed 'em, snapped 'em, and tossed 'em in boiling water (our instructions said to blanch for 2 minutes, so I timed it).
Then we pulled them out of the water with a slotted spoon, and put them in a colander over ice. We also hit 'em with some more cold water to stop the cooking process. (They had turned nice and bright green in the boiling water)
Then we patted them dry on a dishtowel, before putting them in freezer bags.
All in all, we have 4 and a half gallon bags of newly-frozen green beans.
And 12 more pounds waiting to be canned---that should make 12 quarts of dilly beans if the recipe goes as planned (we'll be using quarts since the green beans are so long--we would've had to break them in half in order to use pints). I'm excited, since I've never made or had dilly beans before---but I've heard good things about them. :-)