Today is normally Pizza Friday here on Five Wooded Acres. That's been temporarily suspended due to crazy amounts of eggs in our fridge....any takers? Seriously, we've been getting 4-5 eggs a day for the past 4 days and it's starting to catch up to us....help! (That one on the left was laid today--somebody took a peck out of it)
So today we decided to make something using eggs for dinner. Pretty simple really. First you saute some peppers, onions, and crumbled prosciutto (ham would be good too, I'm sure) in some olive oil. Add whatever seasonings suit your fancy.....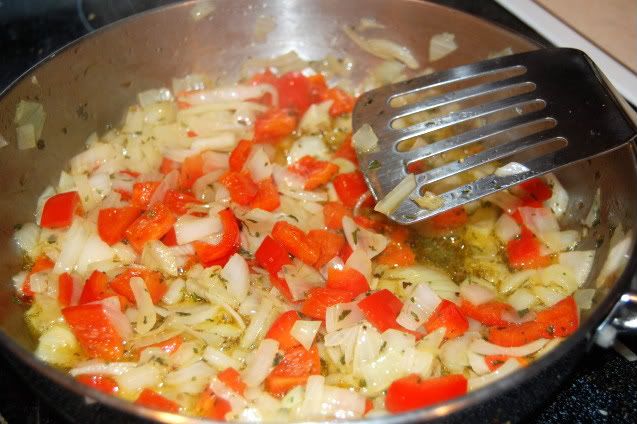 Then you beat 6 eggs, and 1 cup of milk together in a bowl.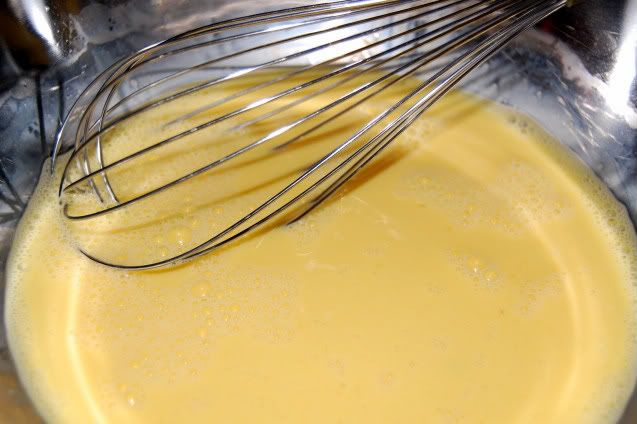 Add the sauteed veggies to a pie plate (make sure to drain the oil off first!), then pour the egg mixture over it. We added some parmesan cheese to the top too.
Bake at 375 degrees Fahrenheit for approximately 30-40 minutes, or until the center is puffed and a knife inserted one inch from the center (not exactly the center--that's supposed to still be soft) comes out clean.