One of the things I really like about snow where we live is all of the animal tracks...The things that you never knew were even around become evident after a snow, as you see their prints criss-crossing the yard and driveway. We've seen house cat tracks (not ours, we don't have a cat), rabbit tracks, deer tracks, raccoon tracks, dozens of types of birds' tracks, and the occasional large mammal (?) tracks. These tracks, are a little bit puzzling, however....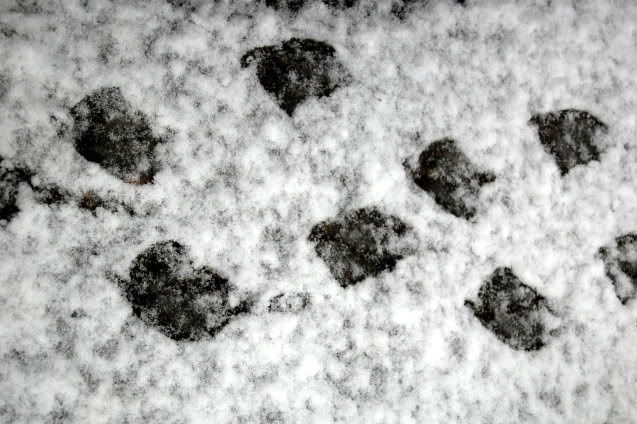 So let's follow them and see where they lead....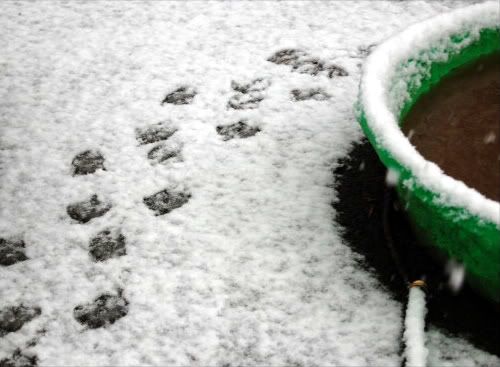 Hmm, I suspect....
Aha. Yep. Don't let a little bit of snow and ice slow you down, guys!