I couldn't resist just one more post before the holiday season is fully past...
One of my favorite parts of this time of year is getting & decorating a Christmas tree. Everyone who celebrates that tradition has a treasured collection of ornaments, from family...friends...and special occasions. I think that's part of the reason I like Christmas trees so much...I like remembering where each ornament came from...windows into various times and places. (I have a collection of holiday music boxes that I love for the same reason...but maybe I'll write about that next year) Plus ornaments are fun to photograph! S. and I have a tradition of buying an ornament each year -- we started last year with our first Christmas after we were married, and in a new house.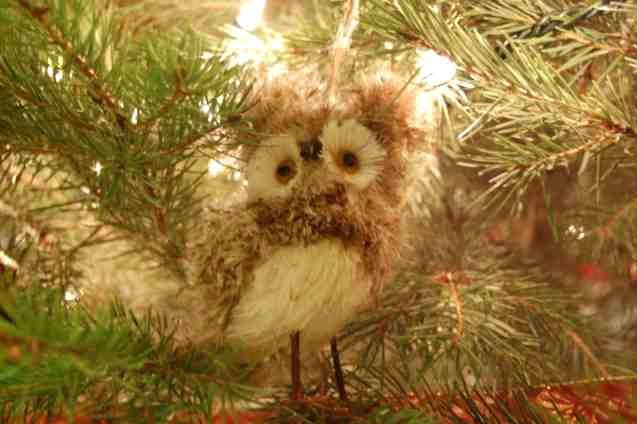 This is our 2008 ornament. A cute li'l owl.


Here's our 2009 ornament: a painted reindeer.
-------
(Today's temp. was about 20 deg. and windy as heck---I'm going to try to keep better track of this since it'll be helpful for garden planning. Today the 175 watt lightbulb wasn't enough to keep the chicken water from freezing. Instead, we put the old brooder bulb in the coop--so we'll see how that works overnight. We brought in the coop waterer to thaw by the woodstove :-) )